D11-7-1 Jalan PJU 1A/46, Pusat Perdagangan Dana 1

,

Petaling Jaya

,

Selangor

,

47301

,

Malaysia
Full Course KITCHEN Studio
Our motto is "Empowering the Home Maker thru Technology". We all believe that food is an important part of one's life, and the ability to create it is essential. It can fully describe any feeling as long as you choose the perfect ingredients.
Our goal is to create true masterpieces on every plate with the help of technology and being able to do this requires a lot of practice and creativity. We are constantly improving our skills, by finding new devices, dishes, ingredients and surprising combinations.

We want to offer our clients an extraordinary experience and perfection is the word that best suits us. We are very demanding and work only with the best.
The secret for our success: Life is short, why not use whatever help we can get to improve it. We want only the best for our clients.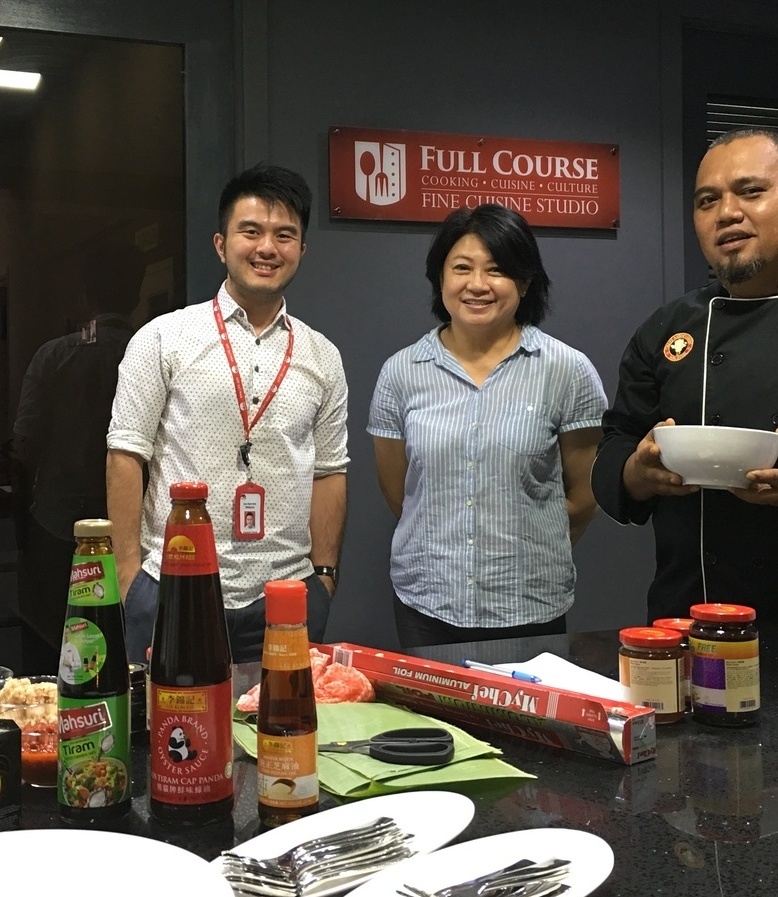 Fullcourse Kitchen Studio is well equipped to conduct classes and I find the ambience to be conducive for such classes
Ms Lee Shian Li
TM Team Manager
Annie provided me full professional support and a clean and well equipped venue. This was essential for me to bring in an internationally renowned baker from Australia who conducted very successful courses.
Mr Jett Ang
Event Organizer Extraordinaire
I was never good at cooking and ever since I met Annie, I discovered the endless pleasures that cooking can provide. Thank you Annie!
Ms Michelle Anne
Lawyer
We provide a fully equipped kitchen from stoves and ovens down to utensils and crockery
We have ample space and facilities to conduct your very own personalized menu and dining experience